PETRARCA – European Academy for the Culture of Landsape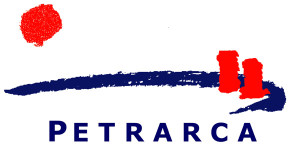 The European Academy for the Culture of Landscape Petrarca  was founded in 2000. The board members work in several European countries. The work is financed by research projects, donations and its members (www.petrarca.info). Petrarca  works as an independent NGO and is registered as a foundation in the Netherlands as well as an NGO in Germany.
Petrarca  has been founded as a forum of dialogue and research for people being active in caring for the sustainability and the development of European cultural landscapes. The origin of the academy's name comes from the Italian poet Francesco Petrarca (1304-1374). His descriptions of landscape had been a milestone of human consciousness development. The entity of a landscape, its character and nature had not been accessible to human perception before. The Petrarca  board members from France, the Netherlands, Germany, Scotland, Italy and Switzerland have support practical approaches in landscape planning, research and development. They have carried out many workshops and seminars and supported initiatives that strive for the development of landscapes. One focus lies on projects and activities on social farms that understand the development of man and nature as important tasks of their work.
In 2004 Petrarca  was one of the initiators of the European Community Farming for Health. Since then the German branch of Petrarca  is engaged in European networks (COST Action Green Care in Agriculture) and research projects (SoFar, DIANA, MAIE) investigating and supporting social farming across Europe. Within the national research project "Social Farming on Organic Farms in Germany" the German Association for Social Farming DASoL ("Deutsche Arbeitsgemeinschaft Soziale Landwirtschaft") was set up. At the website of the association a German newsletter informing about developments in Social Farming can be subscribed free of charge.
Since 2009 Petrarca  Germany has carried out different projects related to Social Farming as well as Nature and Landscape Development in cooperation with the Faculty of Organic Farming at the University of Kassel in Witzenhausen.
Contact Information:
| | |
| --- | --- |
| Contact person: | Dr. Thomas van Elsen |
| Email address | thomas.vanelsen[at]petrarca.info |
| Telephonenumber: |  +49 5542981655 |
| Address: | Universität Kassel FB11, Nordbahnhofstr. 1a, 37213 Witzenhausen, Deutschland |
| Website: |  www.soziale-landwirtschaft.de |