The Village community of Tapola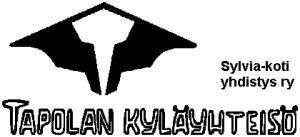 The village community of Tapola, Finland started in 1974. It is a member of the Camphill Northern Region Association and is one of four Camphill communities in Finland. It lies in the middle of the village Niinikoski about 100 km. from Helsinki.
The founders were a mixed group of people, with and without handicap. Their intention was to create a way of living that would combine the impulses from the Curative Education and Agricultural courses of Rudolf Steiner with the Social- therapeutic insight and experience of Dr Koenig, founder of the international Camphill movement.
Biodynamic farming, gardening and food processing were a natural expression of this impulse and Tapola quickly fulfilled Demeter quality demands.
Today Tapola has developed into a lively and future orientated community where about 110 people live and work. There are seven family households and a house for the care of the elderly. The farm and garden have responsibility for 53 hectares arable land and 49 hectares forest. Additionally there is a creamery, herb workshop, weavery, café, firewood production and a maintenance group.
An important aspect of daily life is the celebration of the seasons of the year and festivals with artistic activities such as drama, music, eurythmy and song.
The village-community offers a wide range of seminar- and adult-education courses and welcomes people who wish to gain experience, learn and work both from Finland and abroad.
Contact Information:
Contact person:
Alexandra Kraus
Email address:
alexandra.kraus[at]tapola-camphill.fi
Telephone number:
+358 447722859
Address:

Raikkolantie 40, 16350 Niinikoski

, Finland
Website:
www.tapola-camphill.fi